We have been blessed with creative ability, and by creating, we become closer to our true nature and other humans.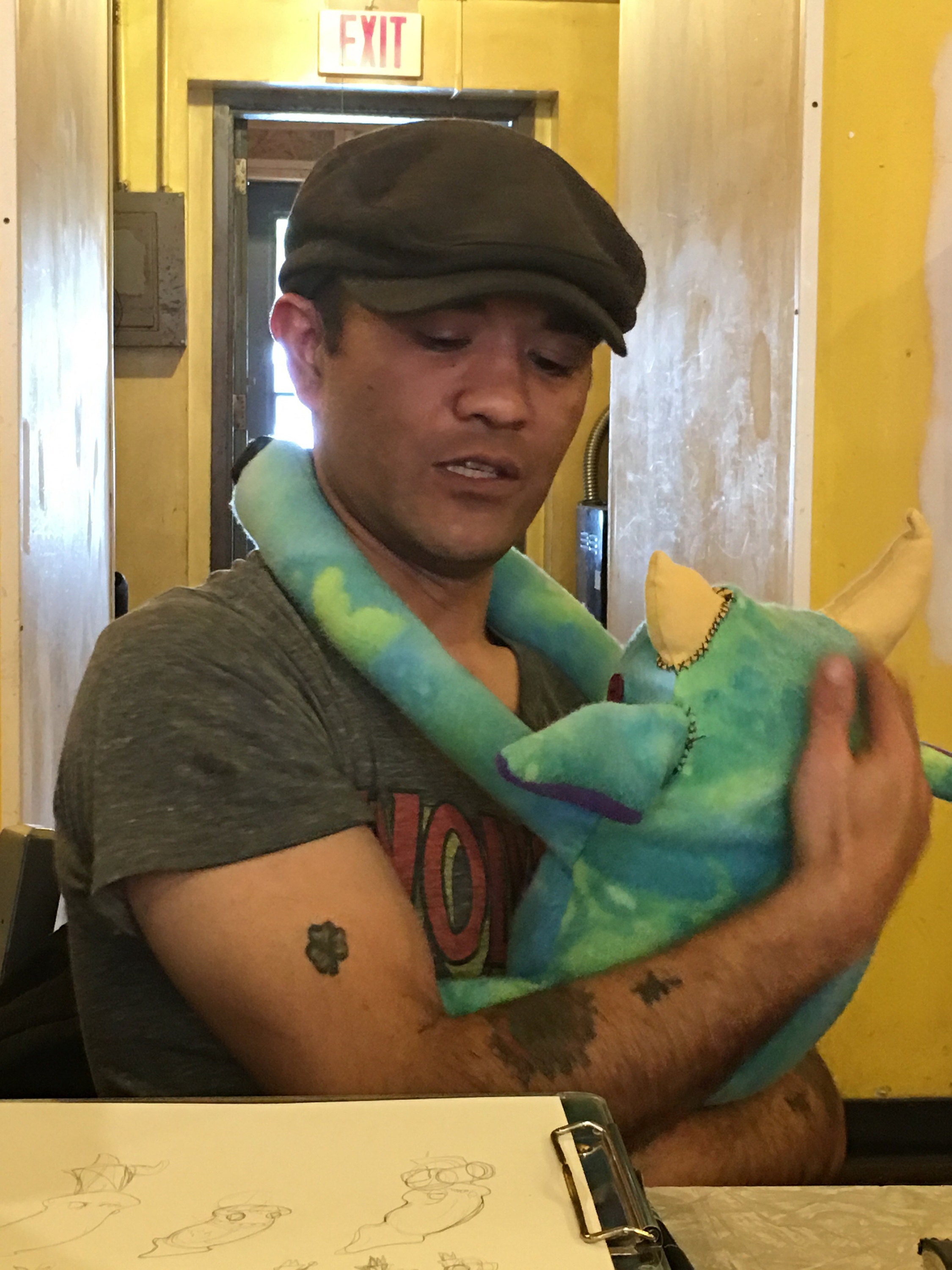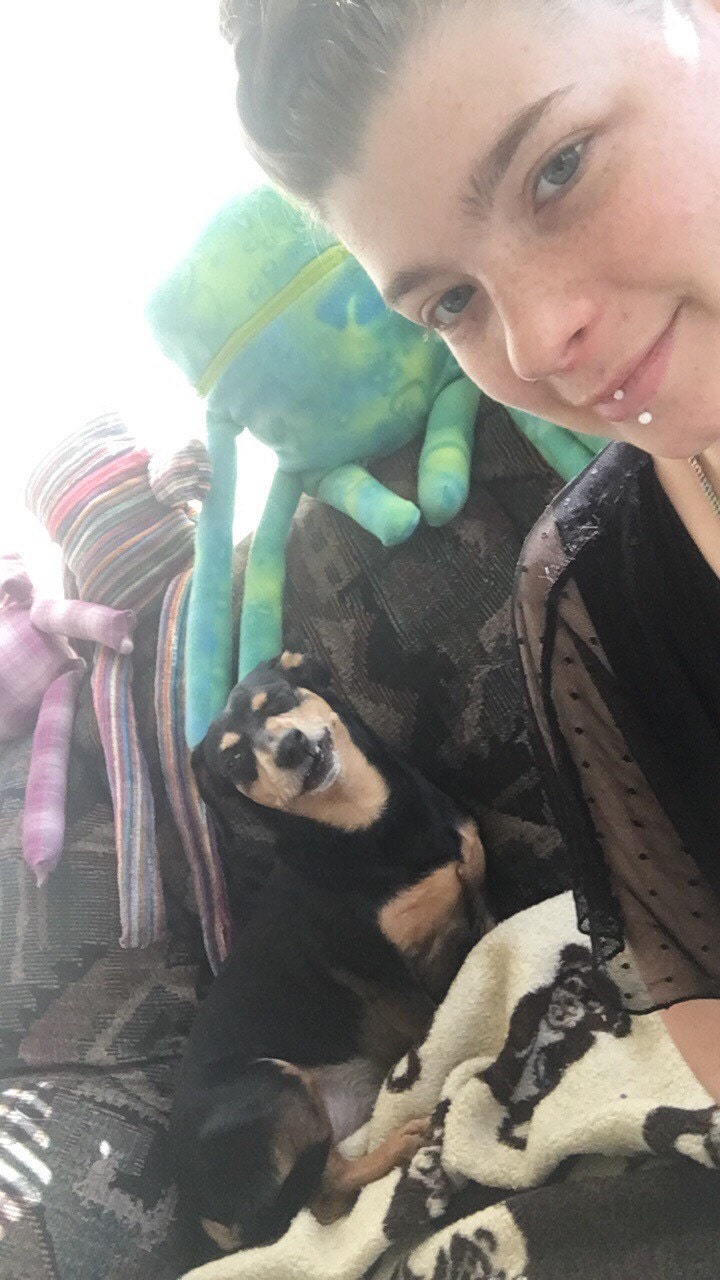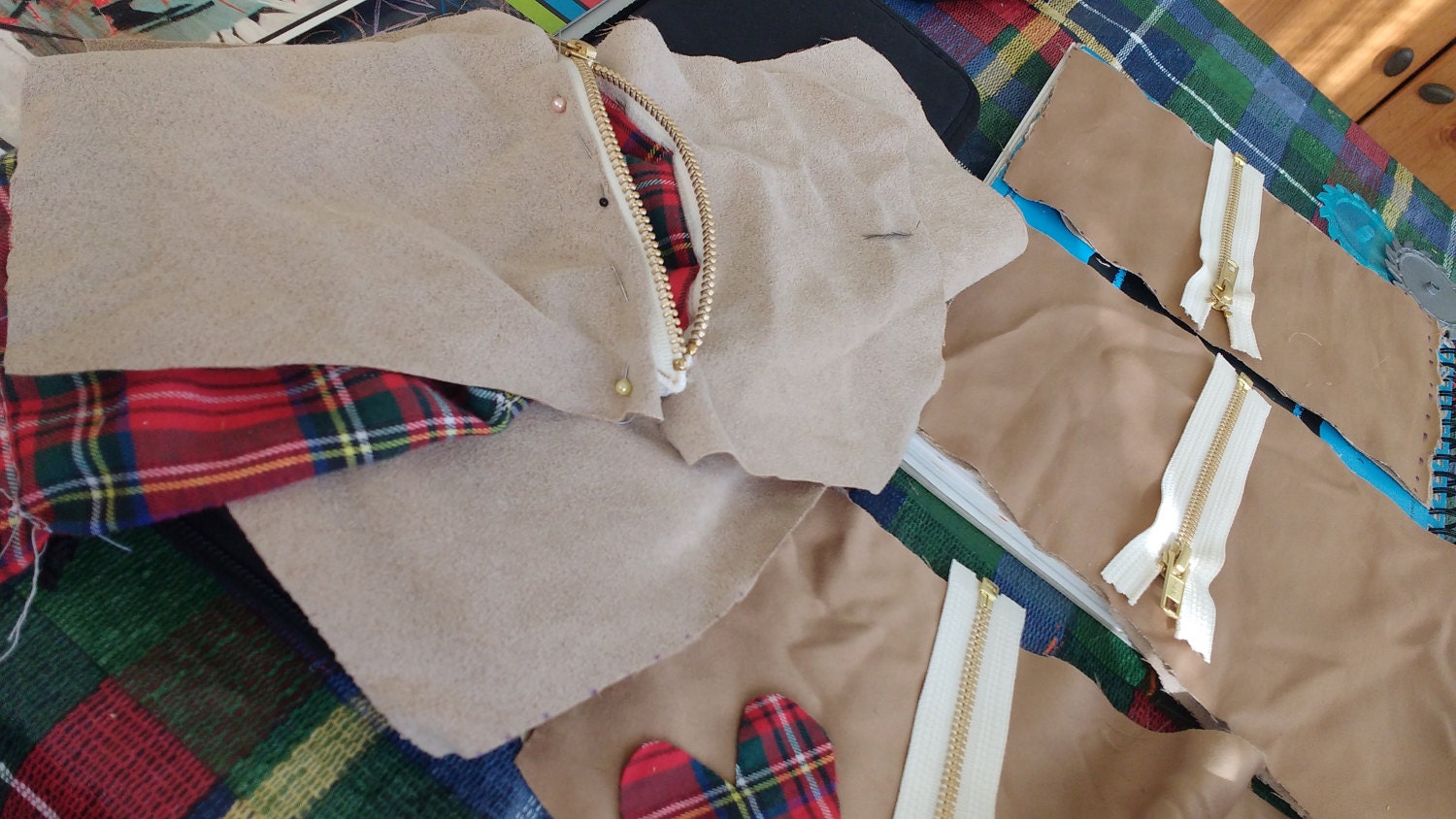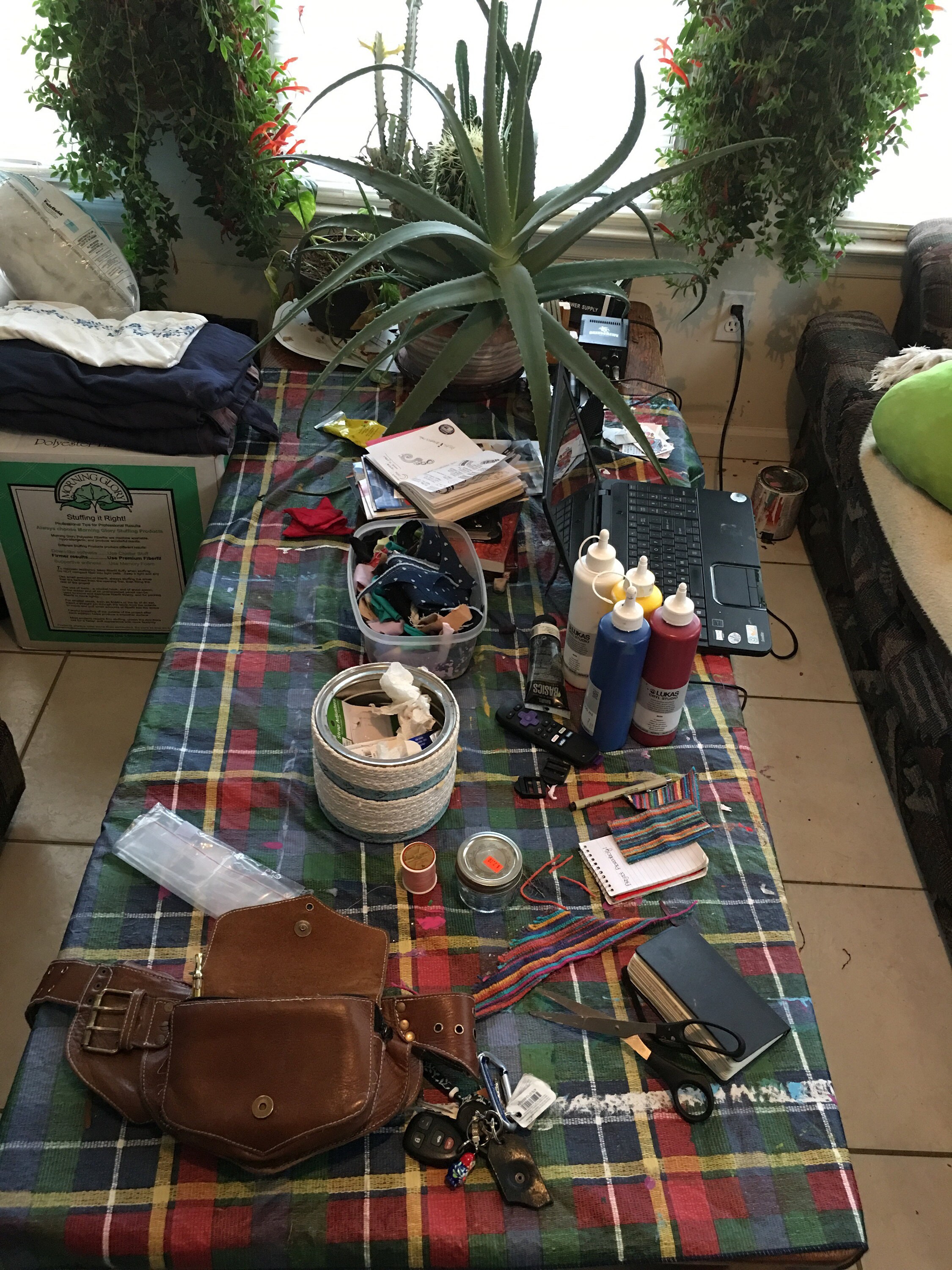 Artist Profile by Janine Domingues-Vasquez
I arrived in Garner on a warm afternoon in June. A quiet, confident 23-year old greeted me at the door wearing a flower-printed shirt, flowing skirt, and bare feet. With a big smile and a tiny dog, Reese, tucked under her arm, artist Elisabeth Flock welcomed me into the home she shares with her grandma, Sally. The walls of the home are covered in colorful, modern and abstract art and photos of all of Sally's grandchildren. Some of those grandchildren are the artists, including Elisabeth, and her sisters Lexie, 18, and Afton, 16.
I met Elisabeth at a Triangle ArtWorks event and we bonded over Mediterranean food and the shared awkwardness of talking to strangers. We connected over the creative process, DIY learning, and the importance of networking.
Art is hard-wired in Elisabeth and her siblings. Both her parents draw and her dad entertained his four children with "cool stories about magical faeries" says Elisabeth. He also makes chainmail hats, hoods, and shirts out of wire coat hangers. Elisabeth says "ever since I could pick up a crayon, I have been drawing things and sharing them with people." Art is her language, the language her parents taught her in which she now uses to communicate her emotions and finds meaningful connections to others.In terms of formal art education, Elisabeth took art classes in high school that she remembers as being "very elementary." Her time at Johnston County Community, where she earned an Associates in Arts, was spent mostly in drawing and painting classes. She informally picked up the art of henna (a temporary form of body painting) from classmates of Middle Eastern background, and fell in love with it. (The day I visited her, she had just made her own henna "ink" for the first time.) Elisabeth explains "I have always drawn on myself and others, but henna is a safer and more permanent method for a temporary tattoo than Sharpies. I would like to do real tattoos as well, but henna is beautifully ephemeral and because of this, I feel that I have a lot more artistic and physical freedom".
Elisabeth decided to skip a four-year degree but her proactive nature and curious mind have been serving her well. She trains with Sparkle Body Arts where she develops her henna skills; and is a member of Imurj, a collaborative arts community in downtown Raleigh. At Imurj, Elisabeth says the found her tribe: artists working in various media who range from beginners to professionals. She also paints her canvases, sews up quirky stuffed animals, makes dream-catchers and headpieces, and is now taking commissions for murals."If I didn't make art, I would not be who I am, and there would be a void in my heart."
Elisabeth's painted pieces are full of color, honesty, and whimsy. Strong lines, bright contrasting colors help convey her emotions. For Elisabeth "emotions are more easily interpreted through color and symbols than through words". Making art is a way to process life for. She finds inspiration in nature, dreams, and fantasy as seen on her Instagram account: a playful feed of her paintings, completed henna work, flowers, and candid shots of the artist and her friends.Her professional goals aren't unlike most artists': she wants to inspire her fellow artists and support herself through her art. Her Etsy shop features many of her works and provides a fine monthly income. And she wants her art to cause an emotion in the viewer too: humor, intrigue or interconnectedness.
"Sometimes my ideas work, sometimes they don't, but I just keep moving."
Elisabeth's confidence and curiosity keep creative slumps at bay but even she is not invincible. Her advice for staying in a slump is to "just keep moving. "Sometimes when I am creating, it comes easily and the flow relaxes me and hours melt away. Sometimes it is a challenge, but it is always rewarding. Even if I am frustrated with a piece, I come back to it with a softer heart and can appreciate the work that I did" she says. "Sometimes my ideas work, sometimes they don't, but I just keep moving."I hope Elisabeth keeps moving. Moving throughout the world learning more about the arts and humanities and herself. I hope that she continues to learn and grow independently. I hope she I hope she relates all her learning to her art. I hope she never loses her sense of wonder, curiosity, and confidence.
www.janinedominguesvasquez.com